Introducing Sarah Mair
Sarah joined Gault Mitchell Law in September 2022 as a Law Clerk after completing her studies in Wellington. She has a keen interest in property, commercial, and family law. Gault Mitchell Law has given her the opportunity to be introduced to clients from an early stage in her career and she particularly enjoys researching the more complex cases she has been asked to get involved with.
Outside of work Sarah enjoys travelling (especially to Denmark where she has extended family) and playing sports, particularly netball and basketball.
Sarah studied at Victoria University of Wellington where she obtained a Bachelor of Laws (LLB) and a Bachelor of Arts majoring in criminology (BA). She has now completed her professional studies to be admitted as a Barrister and Solicitor of the High Court in June, 2023.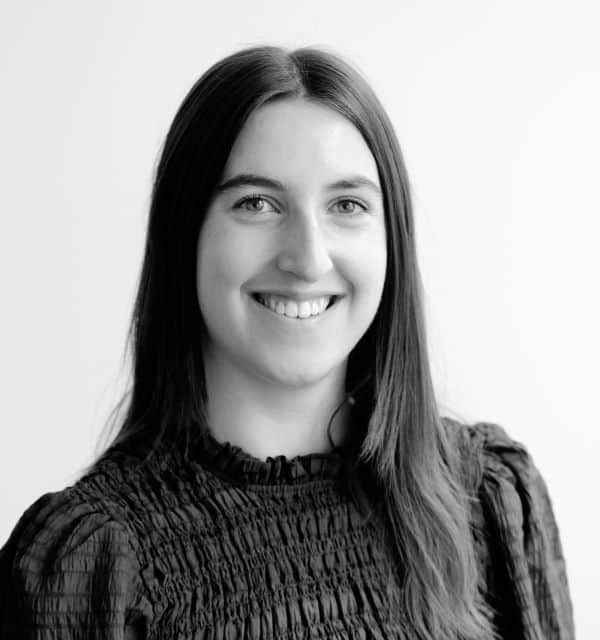 Unit Titles Act – the changes
The Unit Titles (Strengthening Body Corporate Governance and Other Matters) Amendment Act 2022 ("the Amendment Act") became law on 9 May 2022. The purpose of the Amendment Act is to provide greater protections for people who buy or own unit title properties.
To provide greater protections to unit owners and prospective purchasers, the Amendment Act will:
Improve disclosure obligations by requiring a wider range of information to be provided to prospective buyers and provide additional rights to buyers if these requirements are not met.
Strengthen governance arrangements in relation to body corporates.
Raise standards for body corporate managers.
Ensure adequate planning of long-term maintenance projects.
Introduce new dispute resolution rules and fees.
Allow for greater flexibility in relation to utility interests and charges to unit owners.
Give new powers to the regulator.
Most of these provisions will take effect on 9 May 2023.
Improving Body Corporate disclosure requirements
There are two key points in a Unit Title property purchase where a Vendor must disclose information:
Pre-Contract Disclosure: before a purchaser enters into a purchase contract
Pre-Settlement Disclosure Statement: 5 working days before settlement of the purchase.
The two-stage disclosure regime has been criticized. Much of the information contained in a Pre-Contract Disclosure Statement is pro forma and does not contain the type of information a purchaser would want or need to know at the outset of a purchase. In contrast, the information contained in a Pre-Settlement Disclosure Statement is more relevant to a purchaser yet it is provided once the purchaser is typically unconditionally bound to complete settlement.

Previously, cancellation was only available to a purchaser where the Disclosure Statement was not provided within the required timeframe.

The Amendment Act requires Vendors to give more detailed information to prospective purchasers at the Pre-Contract Disclosure stage, including:
Weathertightness: any weather-tightness issues (ongoing or previously remedied) must be disclosed. Previously a vendor had to disclose whether the unit or common property had been the subject of a claim under the Weathertight Homes Resolution Services Act 2006. It is not uncommon for a building to have weather-tightness issues yet not have been subject to that type of claim, meaning purchasers were receiving information that had the potential to be misleading or did not adequately address the possible concern.
Earthquake: any earthquake-prone issues. This is new.
Court or Tribunal proceedings: whether the body corporate is involved in any proceedings in a court or tribunal will need to be disclosed, including the details of the proceedings. Previously this was required to be contained in a Pre-Settlement Disclosure Statement.
Financial statements and audit reports for the previous three years. This is new, although many vendors would release this information anyway as a matter of good practice.
Notices and minutes of both the body corporate meetings and the body corporate committee meetings for the previous three years. This is new, although many vendors would release this information anyway as a matter of good practice.
Significant defects: if the property has any significant defects this will need to be disclosed. This is new.
Funding for upcoming works and long-term maintenance plan: the body corporate must provide the long-term maintenance plan and next review date, any maintenance works that are to be carried out in the next three years must be identified and how upcoming works are to be funded must be disclosed. Previously only limited information on a Body Corporate's maintenance plans was required at the Pre-Contract Disclosure stage.
Body corporate manager: Name and details. This is a new requirement but was typically provided as a matter of course.
Bank accounts: balances of the Body Corporate's bank accounts or funds at the date of the last financial statement. This is not new.
Remediation reports: Any remediation reports received by the Body Corporate in the preceding three years. This is new.
Insurance: Details of insurance including the insurer's name and contact details, type and amount of cover, annual insurance premium, the excess payable for any claim, specific exclusions from cover and information on where and how to view the insurance policy. This would previously have been given to a Purchaser at the Pre-Settlement Disclosure stage.
Off-the-plan units: As you would expect off the plans units are subject to fewer requirements, however, a summary of the draft financial budget and estimated ownership interests (based on sale value and proposed utility interest) must be provided. This is new.
Cancellation or delaying settlement for disclosure failures
The Amendment Act provides greater remedies to prospective buyers where vendors have not complied with disclosure requirements. Prospective purchasers will have the right to delay or cancel settlement where pre-contract disclosure statements are incomplete, incorrect, or have not been provided. This encourages vendors to provide accurate and detailed disclosure as failure to do so could result in the cancellation of the Agreement.
Strengthening body corporate governance and improving management
A key feature of the Amendment Act is the regulation of body corporate managers and the standard of services they offer. The Amendment Act formally defines the role of the body corporate, and the Regulations require body corporate managers to meet prescribed ethical and professional standards including the requirement to perform their services professionally and with honesty, fairness and confidentiality.

The Amendment Act also introduces new obligations requiring body corporate committees to disclose conflicts of interest, comply with the Amendment Act including the code of conduct, and to act in the best interests of the body corporate. It further requires the body corporate committee to provide minutes of committee meetings (even if they are conducted informally).

The Amendment Act modernises the way in which body corporates are governed. For example, unit owners and committee members will now be able to attend general meetings or body corporate meetings remotely and from 9 May 2024 unit owners will be able to vote electronically. The Amendment Act has also introduced a 'pay up to vote" provision whereby owners must have paid their levies to be eligible to vote.
Long-Term Maintenance Plan and Fund
A body corporate is required to establish a long-term maintenance plan (LTM plan) covering a period of at least ten years (large unit title developments will have to establish a LTM plan for a period of 30 years). The purpose of the LTM plan is to:
Identify future maintenance requirements and estimate the cost involved
Support the establishment and management of long-term maintenance funds
Provide a basis for levying owners
Provide ongoing guidance to the body corporate to assist in making its annual maintenance decisions
A long-term maintenance fund (LTM fund) must also be established unless the body corporate decides not to by special resolution. If a body corporate decides not to establish a LTM fund it must review this decision annually.
LTM plans will need to meet these requirements by 9 May 2024.
Large Residential Developments
The Amendment Act distinguishes between large and small developments and requires large unit title developments (those with ten or more principal units) to:
Hire a body corporate manager unless 75% of owners vote against it
Have a long-term maintenance plan which covers at least thirty years
Review the long-term maintenance plan at least every three years
Consult a building professional when developing the long-term maintenance plan, unless 75% of owners vote against it.
Improvements to resolving disputes
The Amendment Act reduces fees for a unit titles dispute in the Tenancy Tribunal to $250 for an application referred to a tenancy mediator and $500 for an application referred to adjudication. It also increases the threshold of what unit title disputes the tenancy tribunal can hear from $50,000 to $100,000.
Improvements to compliance

The Amendment Act also tightens compliance regimes giving the Ministry of Business, Innovation and Employment (MBIE) six new enforcement measures:
The ability for MBIE to require documents from the Body Corporate.
The power of entry to inspect unit title developments.
The ability to issue improvement notices.
The Chief Executive of MBIE can apply for an administrator to be appointed to manage the unit title development on behalf of the body corporate.
The Chief Executive of MBIE can now take over legal proceedings on behalf of another person in some cases (for example where there has been a serious or persistent breach of the Act). Before doing so the Chief Executive must obtain written consent from the relevant party and must be satisfied to take over the case would be in the public's interest.
The Tenancy Tribunal can order a body corporate or body corporate manager to pay a pecuniary penalty if MBIE has made an application to the Tribunal in relation to non-compliance in certain circumstances.
Utility interests
Utility interests set the share of the body corporate levies paid by each unit for particular funding.  The Amendment Act gives the developer the ability to assign a single utility interest or assign multiple utility interests that relate to a particular service or amenity. This will allow some interests to be assigned to specific units only, for example, if the amenity (such as a private courtyard) is only used by a particular unit.

Conclusion
Prior to the Amendment Act, there was a lack of clear governance surrounding unit titles and the management of body corporates were largely unchecked. These issues are now clarified bringing some welcomed transparency. The Amendment Act makes significant changes in this sphere, most notably surrounding disclosure requirements and regulation of body corporate managers. As a result, we expect to see greater confidence for purchasers of unit titled properties and more effective management of body corporates bringing greater protection to owners of unit titled properties.